Atari 2600 7800 mod composito
19 Ottobre 2020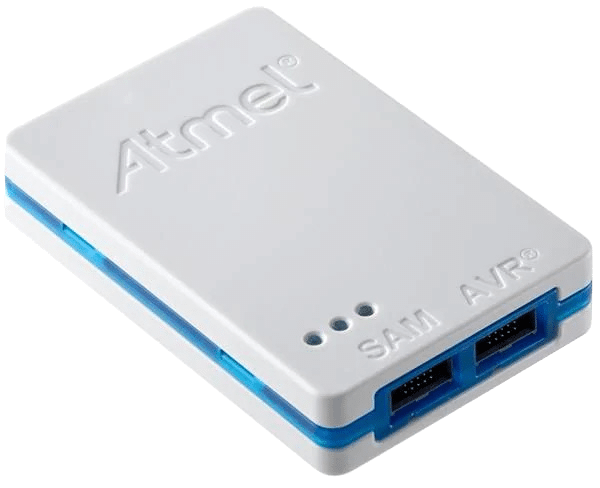 Atmel ICE non riconosciuto
20 Novembre 2020
Ho recuperato un CPC464 funzionante ma con lettore cassette fuori uso ed aveva un cavo esterno per collegare un lettore mp3, tra l'altro collegato pure male sul registratore.
La prima cosa è la pulizia del computer e dopo averlo smontato tutto ho trovato la tastiera in pessime condizioni di sporco e ruggine… beh, via tutti i tasti!
Di seguito vi posto i dettagli dei passaggi, la ruggine è stata tolta con un bagno in aceto di vino bianco ed è stata grattata la ruggine più profonda.
Ho stampato dei tappi per coprire i supporti dei tasti visto che non sono rimovibili (potete fare anche con del nastro carta) e poi verniciato prima con un fondo antiruggine ed in fine una vernice nera.. avevo finito quella opaca ma il risultato è ottimo e comunque non si vede quando tutto chiuso.
Dopo una bella pulizia dei tasti e delle plastiche mi sono dedicato al registratore che purtroppo ha un paio di ingranaggi talmente usurati che non riesce a far girare il nastro, beh poco male visto che lo avrei usato con Arduino. Ho quindi smontato il registratore per poterlo reinserire in futuro se lo volessi riportare alla sua forma originaria e ora via con la MOOOOD!
Per prima cosa occorre localizzare i punti dove collegare il segnale  audio di Arduino per caricare i programmi, seguite lo schema, il segnale remote non è necessario.
TZXDuino potete trovarlo già fatto su diversi siti internet e di aste oppure se volete cimentarvi nella sua costruzione, qui trovare lo schema che ho utilizzato per la mia versione.
Attenzione!
Il tasto del menù è sul pin D8 mentre sul firmware che si trova in rete è su D7, potete modificare lo schema oppure rimappare il pin nel codice di Arduino.
Vi allego il progetto che ho usato e realizzato con Eagle.
Per integrare tutto nel computer occorre una stampante 3D e un po' di tempo da dedicarci, ma il risultato è veramente bello.
Siccome non volevo cavi esterni al computer e nemmeno bucare il case per metterci un jack per il lettore esterno e anche perché avevo un bel lettore inutile a bordo macchina… 

ecco l'idea di integrare tutto nel computer così da evitare anche di dover alimentare esternamente Arduino!

Caricando alcuni giochi mi è capitato un errore di lettura, vi allego i possibili errori che il CPC464 può dare:
Read error a: The signal is dropped or timing is incorrect.
Read error b: CRC error.
Read error c: Invalid file type / seems to be used with "CAS CHECK". This is where you are comparing data in memory with data written to tape. So effectively a verify that data was written correctly.
Read error d: Block is too large to fit in the buffer. (given when you do a CAT on large blocks)
Mi sono fatto prendere la mano e visto che posso usare anche la stampante 3D mi son creato una cover per lo slot cassette ed una per i tasti del registratore dove ho posizionato il lettore di schede microSD.
Eccovi il prototipo per un display 2×16 che avevo in casa, fate attenzione perché non tutti i display hanno le stesse dimensioni.
Per i tasti ho usato dei 12×12 con cappucci colorati, li ho saldati su un supporto di una basetta mille fori avvitata alla cover, infine ho stampato un adesivo per far un po' più carino il coperchio.
Anche se è probabile che le dimensioni del display non siano identiche vi allego il file che ho realizzato per le cover che non hanno ganci per tenersi ma vanno incollate con colla a caldo sul computer. Se preferite potete aggiungerci i supporti per evitare di incollarli, io li ho realizzati di fretta e ho messo il minimo indispensabile.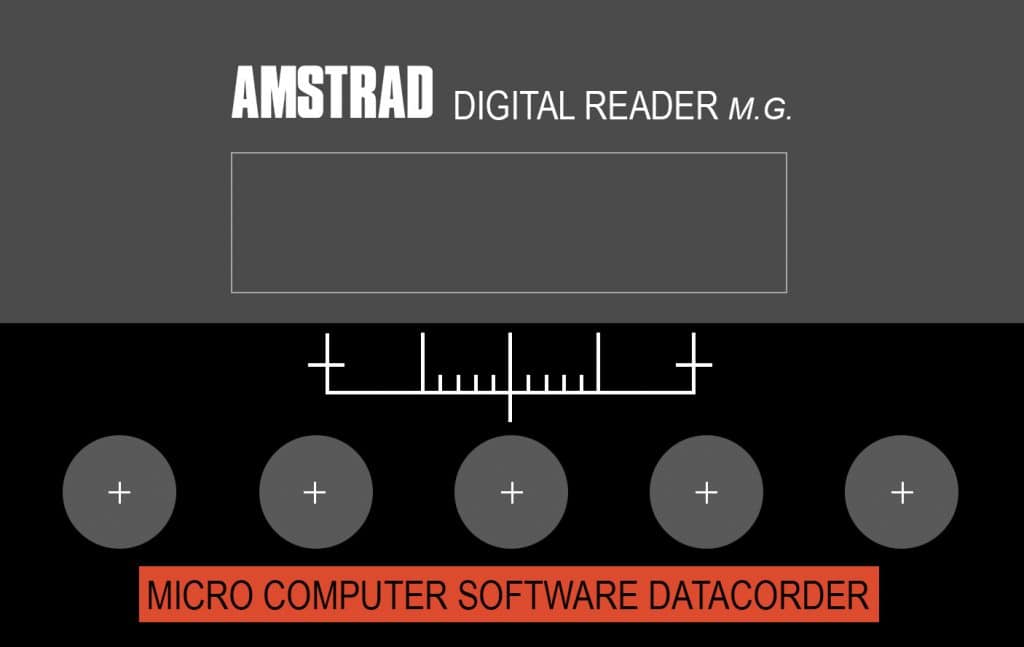 Lavoro finito! dopo due giornate tra pulizie, misure, stampe e saldature ecco il risultato.