Computers and consoles that made history

Schemes, Mods, adapters, tutorials ...

Hardware and Software

Made with love!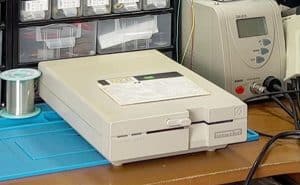 I'll take a 1571 After having had a Commodore 1541 for many years and then the next compact version 1541-II, it's time to try
Read everything "
If you don't find the post you want, search for it here!
A jump into the past...

and more!

PCBs production in 24H
SMD assembly
3D printing / CNC machining
* YouTubers and recommended pages

*